Simon Schwartz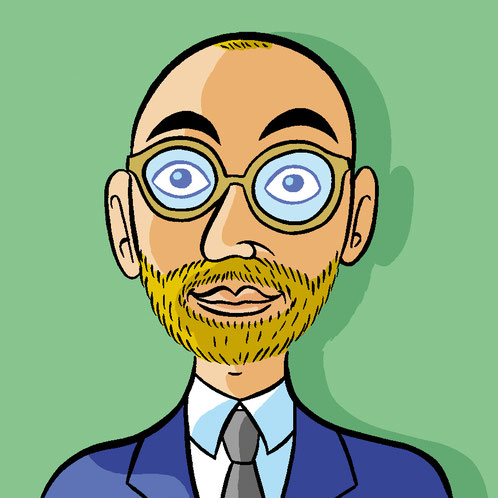 - Simon Schwartz was born 1982 in Erfurt, Germany and grew up in Berlin, Germany.
- In 2004 he moved to Hamburg and started the education in illustration at the "Hamburg Universtity of Applied Sciences".
- Since 2006 he is working as a freelance illustrator for several magazines, newspapers, agencies and other clients.
- He graduated in 2009 with his graphic-novel "drüben!", which was released by the "avant-verlag" the same year.
The book was nominated for the "German Youth Literature Prize 2010" and rewarded with the "ICOM Independent Comic Award for Outstanding Scenario 2010".
- Since 2011 he is teaching illustration as an Adjunct Professor at the "Design Department" of the "Hamburg Universtity of Applied Sciences".
- In 2012 he won the prestigious "Max and Moritz Prize" for his book "Packeis".
- Also in 2012 he created a 7 by 40 meter long picture with scenes from the peaceful revolution in former East-Germany for a big glass cube which is part of the memorial place "Gedenk- und Bildungsstätte Andreasstraße" which is located in a former Stasi prison in Erfurt.
- In 2013 he was honored with the "Hans-Meid-Advancement-Award" for his work as an illustrator.
Im Wiebers Verlag: Er schuf das Plakat Preußen-Comic